Rod Tomson – Founder/Owner
B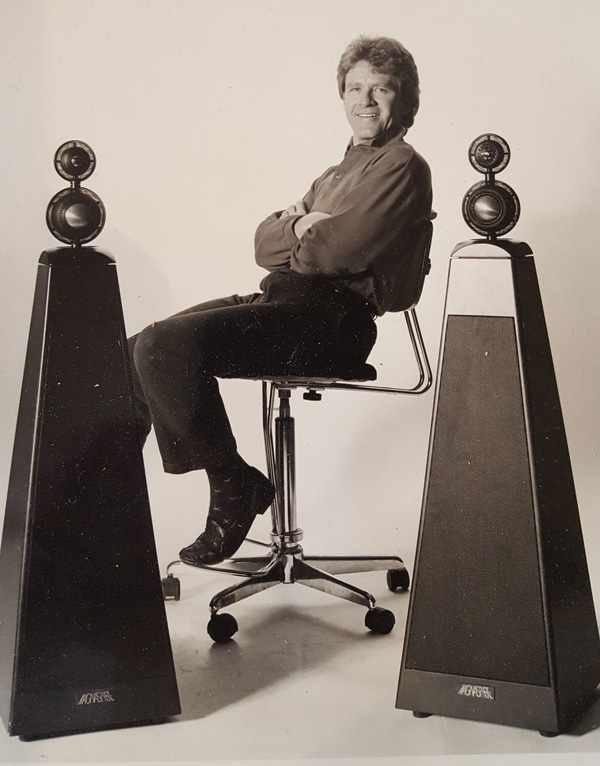 orn and raised in Loveland, Colorado, Rod discovered a fascination with sound. A graduation gift of a reel to reel.
Tape recorder and a pair of Koss headphones cemented a path that would take him to Colorado State University where he studied music with the intent of becoming a Symphony/Choral conductor.
During this time Rod paid for his education selling Audio equipment at a local   hi-fi store called Team Electronics.
After getting his education Rod decided to take a year off of his education and sell audio equipment full time.
That was 47 years ago.
Turned out that Rod had a gift.
In addition to loving music and having a great education in Music, he discovered a talent for helping others discover great music and the equipment necessary recreate this wonderful hobby in their homes.
After Team electronics, Rod was recruited by Crisman Audio, a Boulder high end retailer, to open a new Crisman
Store in Ft. Collins, Colorado. The store was a huge success and based on that success Rod was tagged to move to Denver to manage Crisman's flagship store on Colorado Blvd.
After some time, and continued success, Rod noticed that even though the company was growing there was a definite push by ownership to "move more and more boxes".
Ultimately this need to feed the growth machine resulted in selling less and less quality. This had no interest to Rod, especially since the Audio industry had really taken off.
A lot more manufactures were making extremely high quality equipment and that is where Rod wanted to be.
                                                                                                                                                                                                In 1976 Rod was once again recruited, this time by what was then one of the premiere high end audio companies in the nation… ListenUp. Within 3 months Rod was the top sales associate at ListenUp, a position he held until September of 1986.
Sensing a "new direction" in the company, one he had seen before, set the stage for Rod to resign and start his own company.
That company was Soundings.
Rod found that owning a company had significantly more challenges than he had anticipated. One was how to actually make a living without compromising what you believed in. Soundings needed to sell more moderately priced equipment but how can we do this and still offer truly emotionally involving sound to our customers?
The answer came to Rod in 1993 with the launch of "MASTERSET". Masterset is a system setup technique developed in Berkeley, California that guides us in the setup of speakers in a room. So effective is this new technique, that even modestly priced equipment can, and will, give that "OH WOW" sound that every one wants and deserves.
Soundings is now starting it's 35th year in business and it continues it's pursuit to sell only the finest quality equipment and sound…not just moving boxes.